Internationally recognized program
HANEN: It takes two to talk
Empowering parents to connect more deeply with their child who struggles with language and communication.
Are your child's language and communication challenges making it difficult for you to connect? Do you ever feel unsure if you are doing the "right things" to help them at home?
By the end of the 6-week program (and over 18 hours of personalized training), you will have the tools to transform everyday routines into language rich experiences for your child.
Program Overview
Research has proven that with the right tools, parents are often their child's best language teacher (even better than speech therapy alone). This evidence-based program is geared specifically for parents of children between the ages of 1 and 5 who are struggling with language and communication.
You will be taught practical strategies to help your child learn language naturally from you, their first and best teacher! Here are some examples of what you'll learn to do:
Recognize your child's stage and style of communication so that you know which steps to take next
Identify what motivates your child to interact with you so you'll know how to get conversations started
Adjust everyday routines to help your child take turns communicating and keep interactions going
Follow your child's lead to build his/her confidence and encourage him/her to communicate
Program Details
3 components to the program:
Pre-program consultation
Small group sessions with other parents, Mondays from 9AM – 11:30AM
3 private training sessions with the instructors who will coach you with your child in real-time.
Facilitated by:
Marni Dewes, M.S., CCC-SLP
Hanen-Certified Speech-Language Pathologist

Sessions are every Monday from 9am – 11:30am
May 16 – June 27th, 2022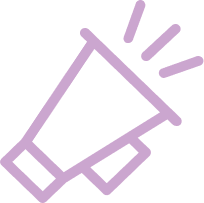 Regular Price:
$800
Discounted price for current BBPS families: $725