Bright Minds Kinder Prep Camp
Join us as we boost foundational skills so littles entering a pre-kinder or kindergarten classroom this fall are ready to shine!
If you are concerned that your little one may still be struggling with making friends, listening, sitting still, remembering their letters or numbers, or if you just want them to have "head start" on the new school year, then this camp is for you!
Did you know that phonological (speech sound) awareness is at the heart of good reading, spelling, listening, comprehension? Without a strong foundation, school (even kindergarten) can be harder than it should be. Bright Minds Campers will grow in the following areas:
Phonics: Learn and practice the consonant vowels and the letters that go with them
Numbers: recognition and number concepts (sequencing, matching, counting, sorting)
Language: Quiet listening, following directions, colors, rhyming, telling a story, asking and answering questions, inferencing
Fine motor: holding a pencil/crayon/paintbrush, forming letters, using scissors, working with clay and cookie cutters
Gross Motor: body control and awareness, learning left from right, internal orientation and organization through dancing and movement
Social Skills: following routines, task completion, turn taking, collaborative work and cooperative play, sharing
Campers will enjoy a new theme each week and the learning will be filled with fun! Cooking, Legos, crafts, music & movement are embedded into the curriculum taught by the Bright Minds team of Learning coaches and Speech Therapists!
Don't Miss Out. Spaces are limited!

June 19 – July 14
Monday through Friday
from 9 am to 12 noon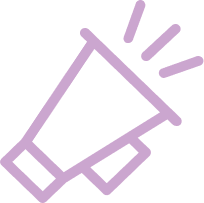 Regular Price:
$600 per week
(fee includes all supplies)
Back To Top